I went to Germany last weekend 19th to 22nd November. This summer I went to Gran Canaria and befriend two lovely guys, Dominic and James. Dominic invited me to come and stay with his family in Koln and I thought - hell why not.
I booked my flights via lastminute.com flying from Bristol to Amsterdam, Schpol and then from Schpol to Koln/Bonn airport. As my first solo European flight I'll admit I was pretty nervous. "This is mad, I'm staying with a German family I've never met and a friend I barely know... this is crazy!"
Well I can honestly say that I now love the Rhineland. Dominic's family was so incredibly welcoming and any language barriers were easily overcome. I found myself very quickly speaking a sort of pigeon English/Deutsch and we easily understood eachother. I think / hope I have a friend for life in Dominic. It is a shame there are no direct flights from Bristol.
My one trip pain was that my suitcase did not arrive with me, it was left at Amsterdam. Fortunately it came the next day. Dominic's mutter however went out and bought me a toothbrush/paste and spare socks. So kind! She also bought me a present (again, I love german friendliness) - two boxes of German biscuits from the local Christmas market (which I shall save for Christmas :-)). I have been sure to thank his family with flowers which arrive on Dominic's birthday, this Saturday (thank you Interflora).
I've uploaded the
photos from my Cologne trip to Facebook which you can see here
.
I wasn't actually staying in Koln itself but a little outside in a place called Bedburg.
View Larger Map
While I was there I got to see proper german Christmas markets, drink Glauwine (mulled wine), drink Schnapps and German beer - specifically
Kölsch
. Now I don't drink beer - but I loved this. Someone please tell me where you can get this in the UK. I also got to try plenty of german food, such as
Blutwurst
in Himmel und erde and
sauerkraut
.
I'm looking forward to introducing Dominic to local british delicacies such as pie, pasties and Cider. Ha you can tell I'm a west country boy.
On the last day Dominic, his sister Zara and I also went ice skating. I managed to not fall over but I would say I need a bit more practice before I enter myself for the olympics.
One of the things I found noticeable - and this may sound random - but was the general cleanliness. The streets were clean and even the bathrooms in nightclubs were sparkling. I was thinking, "if this was a UK club the seat would be covered in piss - why do we do this?"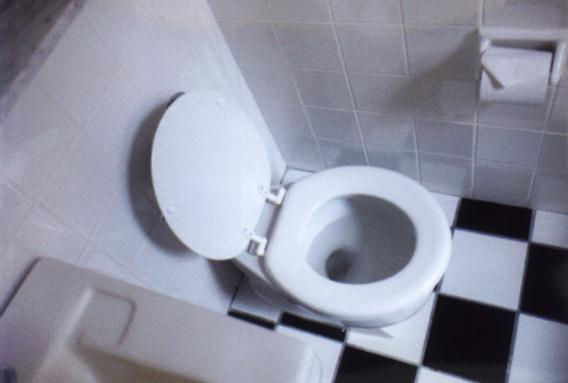 Left: a typical British toilet in a nightclub, Right: a typical German toilet in a nightclub.
There were other things I noticed beyond clean loos. Such as plenty of wind-turbines, roads without potholes, efficient, clean, timely, cheap trains.
The experience of going out was great too. Brauhaus' will often have table service and they trust you to pay at the end (would we be able to do this in the UK? I think we would not!). In the clubs they give you a little card and you pay for your drinks on leaving. So efficient (although a pain if you don't have enough Euro's at the end).
Generally I had a great time out and about and meeting Dominic's friends. See below, from left James (in green), Mather (in red), Myself (at the back), Dominic (at the front), Felix (in stripes) and Kristian (in white).
When I was out clubbing in the Koln gay club "Venue" I heard this song. I've heard it since in the UK - most German clubs seem to play songs in English. It's brilliant, I can't wait to download!
Dominic was a little obsessed with this dutch YouTube video. You don't have to understand dutch to figure the meaning of "alles ist vol":
He also enjoyed singing the lyrics to the Blink song "I want to fuck a dog in the ass" - well you have to learn English from somewhere:
I shall have to learn more German for my next trip. It's a great language, precise but easy to hear and hopfully pick up. Perhaps I'll take some lessons.
So there you go, my German adventure:
Tschüs